Outreach is one of our team's top priorities during the off season. In addition to the outreach we already do, we're excited about the future outreach programs we want to run and help grow. Our team plans on starting robotics summer camps in our shop to encourage kids in robotics. We also want to continue to see FLL growth in our area. We're in contact with many local parents and hope to see more teams sprout up in the near future. We're also in contact with FIRST headquarters and hope to run a FLL qualifier for these teams at our school in the upcoming years.
---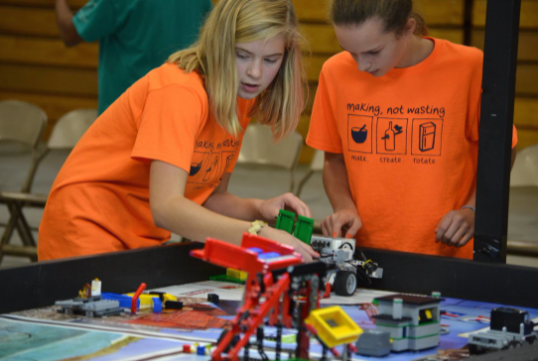 FIRST Lego League
Our team has started and coached two FLL teams since the fall 2015, one in each of the two towns represented by members of our team. Neither of these towns had previously had an FLL team. In addition to that a few summers ago our team hosted a summer robotics camp using the FLL Mindstorms kits to boost an interest in STEM within our community. We hope to host the camp again this summer!
---
TechGirlz
TechGirlz is an organization dedicated to reducing the gender gap in technology occupations. Since we only have one girl on our team of 9, we see first-hand, every meeting, that there's something missing in the world of robotics and technology, and we want to change that. So our team is a proud supporter of TechGirlz. Members of our team organize and facilitate day-long robotics TechShopz.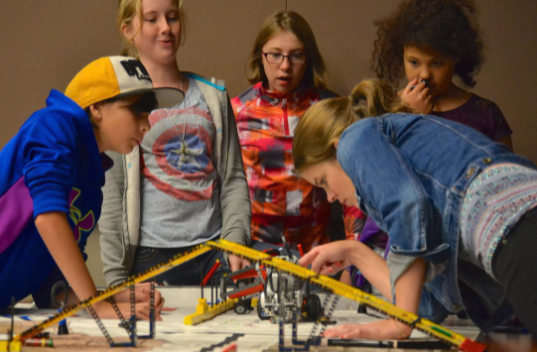 ---
More Outreach
Among our other outreach initiatives we take part and host many other types of outreach within our communities including a spaghetti dinner, Old Home Day Parade Demonstrations, Future Engineer Elementary Program / Demonstration, GEEF STEM Expo, we also hosted the first ever Lupus Walk in New Hampshire in 2015 and we are looking to host another one this upcoming year.
---